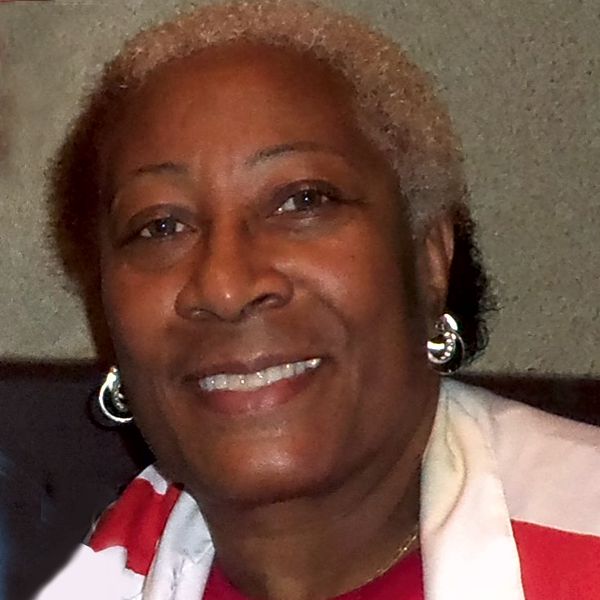 Vera Harrison started her martial arts career at the age of 16, over 40 some years ago. She started with Master Douglas Grose and with Master Phillip Koeppel. She studied Shorei Ryu, Shuri Ryu Karate do and Shinto Yoshin Ryu Jiu-Jitsu attaining the rank of Shichidan 7th dan in Shuri Ryu and a holds a high ranking Black Belt in Shinto Yoshin self defense. She also holds rank in Judo, Kobudo and Aikido. In the early 1980's she also started training in Tae Kwon Do in which today she holds a high ranking Black Belt.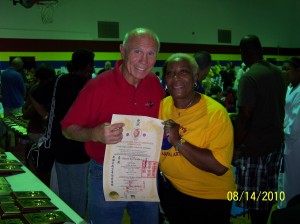 Hanshi Vera Harrison is originally from Webb, Mississippi, when at age 14 she dropped out of school to care for her ailing father. By age 16, with both of her parents now deceased, she moved to Peoria to join her family that was there. She started school again and went on to get a bachelors in nursing degree. While attending Manual High School in Peoria, she was active in track & field and softball. She was a natural athlete and decided to take martial art instruction.
She has competed in kumite, kata and weapons over her martial arts career with emphasis on kumite.

Hanshi Vera Harrison has competed in and won:
* Pan Am Games Gold Medal winner in kumite
* USKK Women's National Champion two years in a row before stepping down
* UNTFI champion
* US Open International TKD Gold Medallist
She has also been to Korea three times to train and compete, winning a Gold Medal in competition.
These above are just a few of the tournaments and events she has entered and won.
Hanshi Harrison has been inducted into United States Martial Arts Hall of Fame and many others.
Certifications:
* Hanshi Title Certificate A.J.K.A.I.
* Shihan Title Certificate A.J.K.A.I.
* USNTFI certified coach and instructor
* U.S. Alliance certified coach and official
Hanshi Harrison is also a Registered Nurse with a Bachelors Degree in Nursing working in intensive care units for over 30 years. She also holds a degree in General Education and one in Arts and Sciences.
She is an avid runner competing in marathons and ultra marathons.
Hanshi Harrison has taught classes at the community college level and teaches an Outreach Program for children.
Hanshi Harrison still competes and owns and operates Harrison & Dorris College of Martial Arts in Peoria, Illinois which has a traveling competition team.
Hanshi Harrison has also sponsered and contiues to sponser one of the largest and longest running Martial Arts Tounaments in Illinois annually. This Tournament was one of the first in the United States to promote special needs and senior citizens with the Martial Arts
Hanshi Vera Harrison can be contacted at:
Harrison & Dorris College of Martial Arts
1748 N. Sheridan Road, Peoria, Illinois 61604
Phone: 309-251-8588